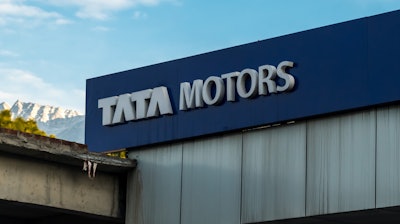 iStock
Tata Motors yesterday announced a deal worth $91.5 million to buy Ford Motor's factory in Gujarat, India.
The agreement covers all assets, land, and eligible employees.
According to Reuters, the deal was struck by subsidiaries Tata Passenger Electric Mobility and Ford India Pvt Ltd.
According to Tata, which owns Jaguar Land Rover, the new plant could increase manufacturing capacity by up to 420,000 units.
Ford was the first multinational carmaker to enter the Indian market 27 years ago. However, last September the company announced plans to immediately shut down manufacturing. According to Autocar, Ford pulled out of India because plant capacity was unsustainably low.
At the time of it's closure, the plant was producing around 20% of total capacity, with about half made for export.