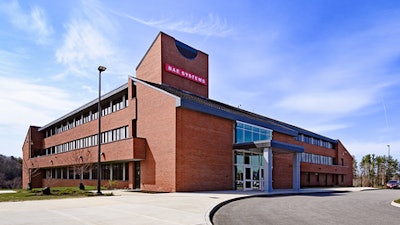 BAE Systems
BAE Systems has opened a new engineering and production facility in Manchester, N.H.
The 200,000-square-foot facility includes engineering design space, modern laboratories and office space, providing the company with additional capacity to support the design and development of electronic warfare systems for the U.S. and its allies.
The investment is the latest in a series of strategic facility deals across the country, including in Austin, Texas, Cedar Rapids, Iowa, and Huntsville, Ala.
BAE Systems' electronic warfare systems combine threat warning and self-protection capabilities to help pilots conduct their missions and return home safely. The growth of the company's electronic warfare programs provides career growth opportunities for employees in Manchester.
The company is hiring hundreds of skilled local candidates for critical roles to accommodate growth, including positions in engineering, finance, and project management.