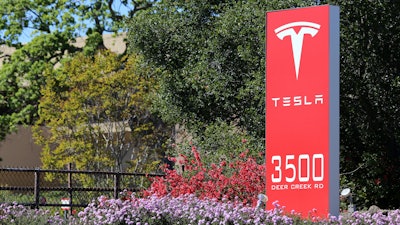 iStock
Elon Musk has bested one of the electric vehicle industry's top rivals in grand fashion.
CNN Business reports that the CEO of Tesla and SpaceX increased his net worth to $289 billion on Monday to rank higher than ExxonMobil's $272 billion market cap.
Shares of Tesla jumped more than 12% on Monday. The rise was linked to Hertz revealing an order of 100,000 Teslas for its fleet and analyst Adam Jonas upping his price target on Tesla to $1,200 per share.
The growing interest in switching from gas and diesel to electric vehicles has helped Tesla, as well. Meanwhile, oil and gas giant Exxon has drawn criticism for its climate strategy.
In May, ExxonMobil's shareholders voted to replace two of the company's board members with directors viewed as better options to combat climate change.
Tesla's worth is over three times more than Toyota's, and Musk's worth is more than Mark Zuckerberg's and Bill Gates'.