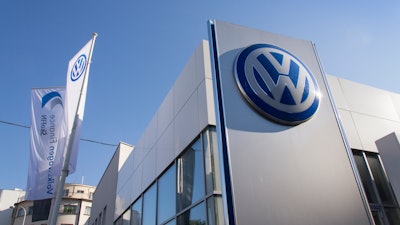 iStock
Volkswagen's main Wolfsburg plant has produced only 300,000 cars in 2021, according to a company source.
Reuters reports that number is as the lowest figure since 1958.
The plant made an average of 780,000 cars per year over the past decade. In 2018, Volkswagen said it had aspirations of increasing the output to 1 million.
Less than 500,000 vehicles were manufactured in 2020 due to supply chain issues and 2021's number is expected to be lower as a result of chip shortages.
Volkswagen recently expressed its desire to make a swift change to producing electric vehicles. Last month, CEO Herbert Diess reportedly warned at a company supervisory board meeting that a slow transition to EVs could cost 30,000 jobs.
The Wolfsburg plant currently does not make fully electric vehicles. It employs 25,000 workers.