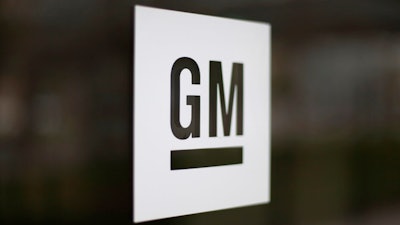 AP File
Despite a computer chip shortage that temporarily closed some of its factories, General Motors made a healthy $2.8 billion net profit in the second quarter.
The earnings came even though GM plants cranked out 200,000 fewer vehicles than they did during the same quarter in 2019, the last comparable quarter before the coronavirus pandemic.
The average GM vehicle sold for over $48,000 from April through June, up more than $5,200 from a year earlier, according to Edmunds.com.
Toyota reported Wednesday a record 897.8 billion yen ($8.2 billion) profit for the fiscal first quarter, underlining the Japanese automaker's resilience even amid the coronavirus pandemic.
Toyota Motor Corp.'s April-June profit zoomed more than five-fold from 158.8 billion yen the same period a year earlier.
Quarterly sales soared 73% from the previous year to 7.94 trillion yen ($73 billion), also a record for the maker of the Prius hybrid and Lexus luxury models.
Worries remained, such as the ongoing shortage of semiconductors and the rising costs of materials, according to Toyota.
Honda returned to profitability in April-June, recording a 222.5 billion yen ($2 billion) profit, as better sales and costs cuts added to the Japanese automaker's bottom line.
Honda Motor Co. had racked up a 80.8 billion yen loss the same period the previous year, when the entire auto industry was hurt by the coronavirus pandemic.
Honda's quarterly sales totaled 3.6 trillion yen ($33 billion), up nearly 69% on year, as global vehicles sales recovered in North America. Its motorcycle sales jumped in India and Indonesia.