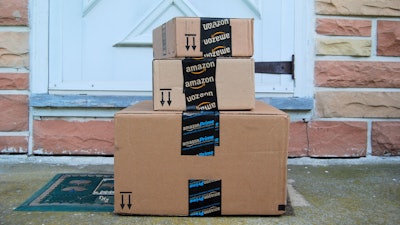 iStock
Amazon is hiring and firing its Flex delivery drivers via algorithms, according to a Bloomberg report.
The Flex delivery program began in 2015. Amazon utilizes millions of subcontracted drivers for punctual deliveries. Essentially freelance employees, drivers register on an app where they can select shifts, coordinate deliveries and report problems.
The system monitors workers' performances and can even terminate employees.
Hindrances such as locked apartment complexes, flat tires and other issues unrelated to a worker's competence can lead to termination, according to former workers.
It begins with a lowered rating on a scale of "Fantastic, Great, Fair and At Risk." Even if a rating increases after it falls, employees can still be fired.
A driver can contest if they feel they were wrongfully terminated but must pay $200 to dispute.
Amazon spokeswoman Kate Kudrna described the claims of unfair termination as anecdotal and said it does not represent the experience of the majority of Flex drivers.
"We have invested heavily in technology and resources to provide drivers visibility into their standing and eligibility to continue delivering, and investigate all driver appeals," Kudrna told Bloomberg.