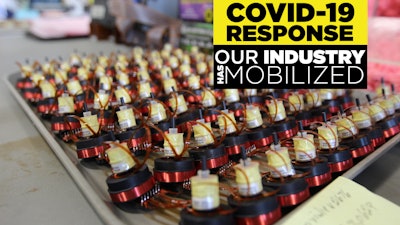 Los Angeles-based Royal Circuit Solutions has been working around the clock to make the circuit boards that are used in ventilators.
The effort was recently featured on the Los Angeles ABC Affiliate KABC, and IEN commends the company for working hard to combat the COVID-19 pandemic.

IEN spent some time with Royal Circuit Solutions last year, when the company was featured on its Made in America series.
Royal Circuits manufacturers PCBs in a region of the country where such work has been all but decimated by China.
If you have a similar story, please contact IEN Publisher Tom Lynch at tom@ien.com.