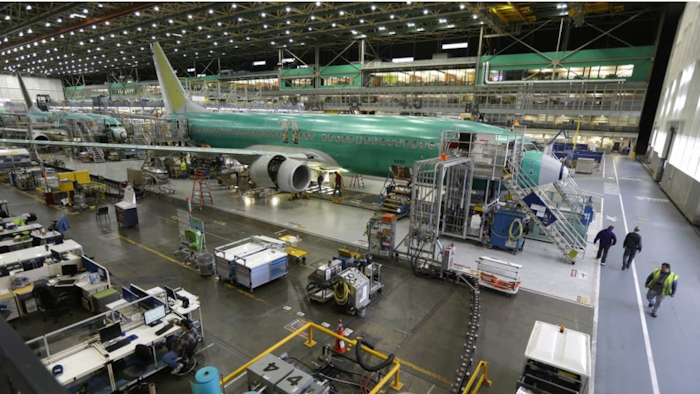 AP Photo
Boeing this week called for "a minimum" of $60 billion in aid to the nation's aerospace industry as a global virus outbreak hammers air travel.
The aerospace giant, which was already struggling amid the grounding of its 737 Max aircraft, said access to "public and private liquidity, including loan guarantees" would be vital to helping airlines, manufacturers, suppliers and airports recover from the crisis.
"Funds would support the health of the broader aviation industry, because much of any liquidity support to Boeing will be used for payments to suppliers to maintain the health of the supply chain," the company said in a statement.
The amount is $10 million more than the $50 billion allocated to stabilize the air industry under a proposal from the Treasury Department outlined Wednesday. Airlines around the world are slashing capacity as governments implement travel restrictions and prospective passengers opt against flying during a pandemic.
An airline trade group suggested that carriers could run out of money later this year without assistance, although reports noted that major U.S. airlines used most of their spare cash in recent years to buy back shares of their own stock.
Boeing, meanwhile, last week saw the largest one-day drop in its stock price in more than four decades.