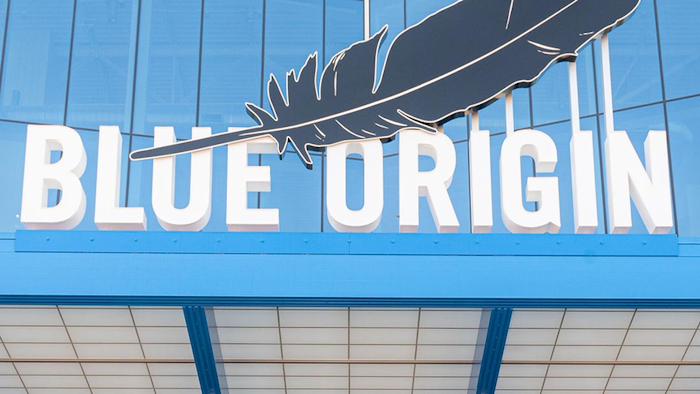 Blue Origin
Private spaceflight company Blue Origin this week officially opened its long-anticipated rocket engine factory in Alabama.
The company, backed by Amazon founder Jeff Bezos, first announced plans to build the facility in the aerospace hub of Huntsville in 2017 and broke ground at the site on the city's west side early last year. 
The Huntsville plant will produce the BE-4 and BE-3U engines. The BE-4 will power Blue Origin's New Glenn orbital launch vehicle and the United Launch Alliance's Vulcan rocket, which is slated to launch national security payloads beginning in 2021. The Defense Department previously relied on the RD-180, produced in Russia, to launch its cargo into orbit. 
The BE-3U, meanwhile, is a variant of the engine currently used on Blue Origin's suborbital rocket New Shepard. 
"We are on the path to deliver on our promise to end the reliance on Russian-made engines, and it's all happening right here, right now," Bob Smith, the company's CEO, said in a statement. 
Company officials said the complex would create 300 new jobs and inject $200 million into the local economy. The first of the factory's workers are reportedly set to begin Wednesday.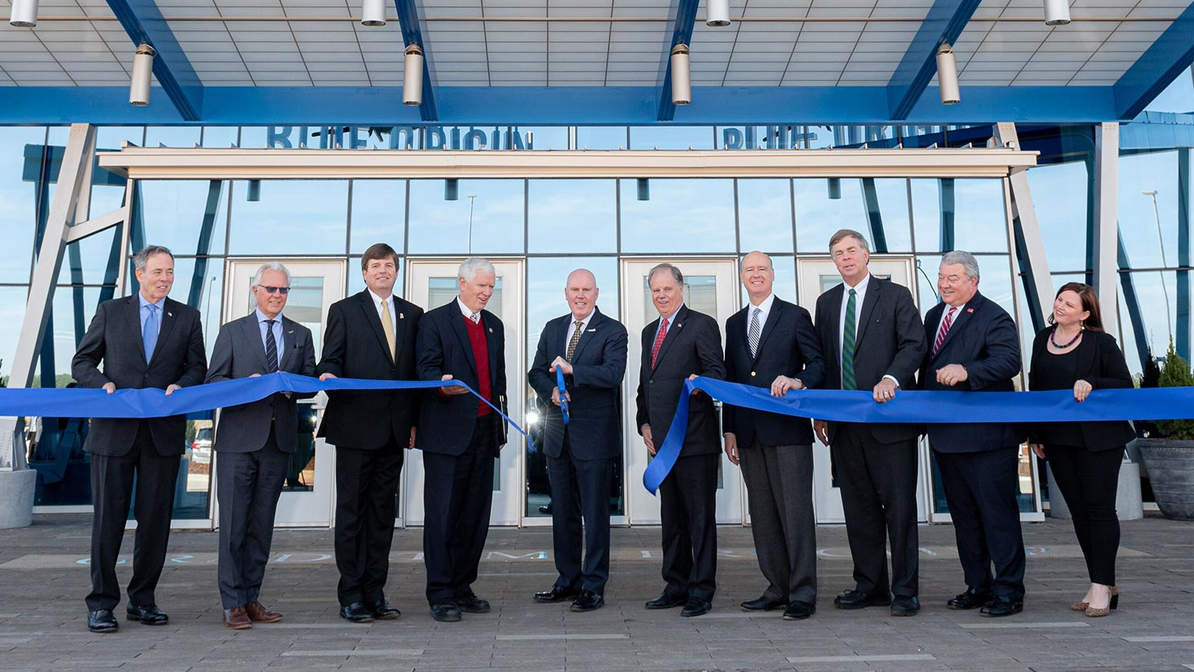 Left to right: Huntsville Chamber Board Chair Kevin Byrnes, Clayco CEO Bob Clark, Madison Co. Commission Chairman Dale Strong, U.S. Rep. Mo Brooks, Blue Origin CEO Bob Smith, U.S. Sen. Doug Jones, U.S. Rep. Robert Aderholt, Huntsville Mayor Tommy Battle, Ala. Secretary of Commerce Greg Canfield, and Executive Director of Cummings Research Park Erin Koshut.Blue Origin

The company told AL.com that production of the BE-4 would likely begin in June or July and that the new facility would eventually take over most of the production of that engine for both Blue Origin and ULA. Blue Origin is also renovating a test launch site in Huntsville, but the new plant's initial engines will be evaluated in Texas. 
Once fully operational in 2022 or 2023, the Huntsville factory will be able to churn out 42 engines per year. 
The ceremony follows last month's opening of Blue Origin's new headquarters and R&D hub in suburban Seattle.