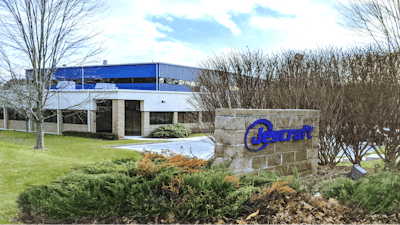 Jescraft
Jescraft is opening a new manufacturing facility in Oxford, Connecticut.
Based in New Jersey, the 70-year-old company manufactures industrial strength material handling equipment. 
The expansion, with a targeted March 2020 opening, is one of several new investments Jescraft has made in recent months, including new equipment and a revamped website. 
The 28,000-square-foot facility will be initially used for assembly, but eventually transition to full-scale manufacturing and warehousing.