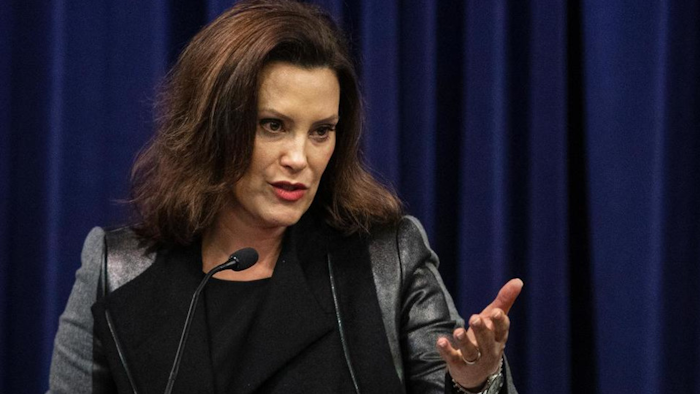 Joel Bissell/MLIVE/Kalamazoo Gazette via AP
Michigan's attorney general Tuesday filed a lawsuit against DuPont, 3M and other chemical companies over the widespread presence of toxic substances known as PFAS in the state.
The state alleged that the 17 defendants, who also include DuPont spinoff Chemours and affiliates of chemical giants AGC and Solvay, sold, distributed or otherwise released materials and products containing per- and polyfluoroalkyl substances and deliberately concealed the dangers of those chemicals despite knowing about them for decades.
"It is our responsibility to protect our residents and our state's natural resources and property by preventing and abating hazards to public health, safety, welfare and the environment," Attorney General Dana Nessel said in a statement.
The complaint lists 37 areas in the state with elevated levels of the common PFAS chemicals PFOS and PFOA. The substances, frequently used in non-stick, water repellant or fire fighting materials, linger for thousands of years in the environment and can accumulate in humans. They are linked to a range of health and reproductive problems.
Michigan is reportedly the third state to sue a broad group manufacturers over PFAS contamination.
"We must continue to protect communities all across our state from harmful PFAS chemicals by holding polluters accountable," added Gov. Gretchen Whitmer in the announcement.
3M, which paid $850 million over contamination in its native Minnesota in 2018, reportedly did not issue a comment about Michigan's filing. DuPont told the Associated Press in a statement that the lawsuit was "without merit."
"We will vigorously defend our record of safety, health and environmental stewardship," company spokesman Dan Turner told the AP.