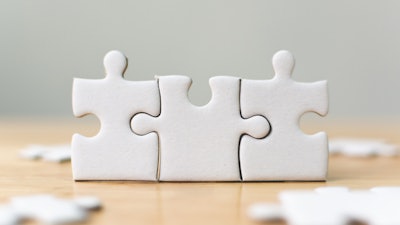 iStock
Macroeconomic factors — the trade war, slow GDP growth and high valuations — continue to affect the M&A environment across the industrial manufacturing sector. The latest September numbers from the Institute for Supply Management also showcase the struggle the sector is experiencing with the U.S. manufacturing purchasing managers' index coming in at 47.8%, marking the second consecutive month of contraction and was the lowest reading in more than 10 years.
So far in 2019, M&A activity in the industrial manufacturing industry has been driven by scale transactions, which is primarily focused on product, customer and geographic expansion. We believe this trend will continue into next quarter and 2020. Here's a breakdown of Q3 2019 M&A analysis of the industrial manufacturing sector:
Total deal value declined by 32% to $18.1 billion when compared to Q2 2019. For YTD 2019, the deal value also declined by 16% to $64.5 billion vis-à-vis YTD 2018.
Deal volume in Q3 2019 and YTD 2019 declined by 10% and 11% over Q2 2019 and YTD 2018, respectively.
There was no megadeal in Q3 2019.
All the categories within the sector saw a decline in deal value during the third quarter except the Electronic and Electrical Equipment and Rubber and Plastic Products. However, the industrial machinery drove M&A activity with 40% and 35% in value and volume respectively.
North America's deal value significantly declined by 55% in the third quarter compared to the previous quarter, but the region was the most active acquirer with 36% of deal volume, followed by Asia and Oceania.
Although there are factors that point to an economic downturn in the near future, we believe the next recession will be different as it pertains to the M&A environment and could potentially lead buyers to continue to pursue deals.
PwC's full analysis of industrial manufacturing's Q3 M&A can be found here