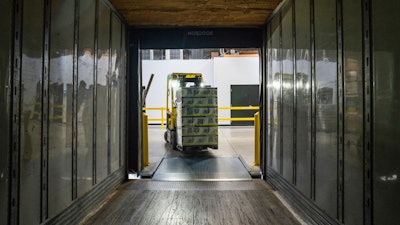 Orders for equipment used to handle warehouse materials jumped in August both year-over-year and month-to-month, according to the latest figures from the Conveyor Equipment Manufacturers Association (CEMA).
In its CEMA Statistics August 2019 report, the group's data showed that booked orders for warehouse material handling equipment increased 58.1 percent compared to a year earlier, and jumped 27.2 percent from July.
August booked orders unit handling equipment spiked 42.0 percent from July, and dipped 3.0 percent for bulk handling equipment.
CEMA's August 2019 billed sales (shipments) decreased by 6.1 percent year-over-year, but were up 3.2 percent from July. Likewise, August billed sales for bulk handling equipment were up 1.6 percent from July, and were up 3.8 percent from unit handling equipment.