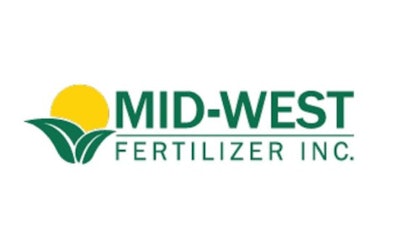 MOUNT VERNON, IND. (AP) — The construction of a $2.8 billion fertilizer plant in southwestern Indiana is still on track following the resolution of a dispute with the Internal Revenue Service, the facility's developers said.
Construction of the Midwest Fertilizer Co. project in Posey County has been planned since 2016 but faced delays. The project advanced in 2017 after receiving state incentives under then-Gov. Eric Holcomb's administration.
An IRS audit initially ruled that $1.259 billion in bond funding did not qualify as tax exempt, the Evansville Courier and Press reported. But the agency's Office of Appeals decided the bonds, which make up a significant portion of the $2.79 billion construction budget, are tax exempt, company spokesman Roger Harvey said.
"We remain focused on moving forward with our plans for the state-of-the-art fertilizer manufacturing complex in Posey County, Indiana," Harvey said in a statement. "The wonderful support from the State of Indiana and the Posey County Commissioners has been tremendous and much appreciated."
Midwest Fertilizer chose to base the 220 acre (89 hectares) plant in Posey County because the Indiana Economic Development Corp. offered a tax incentive package in late 2012. The package included tax-exempt financing through the distribution of a share of the state's volume cap under a federal disaster-relief bond program.
The Indiana EDC also offered to provide up to $2.9 million in provisional tax credits and up to $400,000 training subsidies based on Midwest Fertilizer's job creation projections.
A day after taking office in January 2013, then-Gov. Mike Pence ended the state's support of the project and withdrew all state involvement in mid-May that same year.
The plant will permanently employ around 185 workers once constructed, according to state officials. Midwest Fertilizer also expects to create around 2,500 construction-related jobs.
The company has not provided any comment on when a groundbreaking might happen.