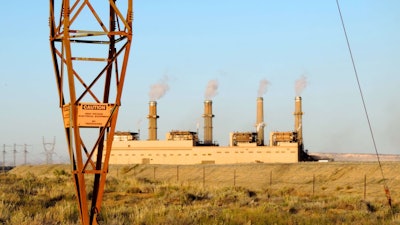 @ClimateWest
ALBUQUERQUE, N.M. (AP) — State regulators have cleared the way to begin public hearings on Public Service Co. of New Mexico's plans to abandon a coal-fired power plant in northwestern New Mexico.
The Albuquerque Journal reports that the utility had asked the Public Regulation Commission to wait until mid-2019 so it could prepare a detailed plan for closing the San Juan Generating Station and replacing the lost electricity with alternative resources.
The commission voted unanimously Wednesday, citing a requirement that it immediately review the issue with public input. It was not immediately clear when the abandonment proceedings would begin.
The utility first announced last summer that it planned to close the plant in 2022, but it did not formally notify the commission until December.