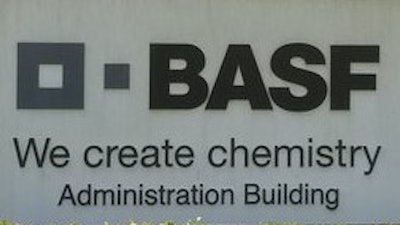 BASF
ZACHARY, LA. (AP) — German chemical giant BASF will shut down a Louisiana manufacturing plant in April, affecting 54 workers.
BASF Southeast Region Communications Manager Blythe Lamonica says despite making "significant capital investment" in the Zachary-based facility, the company has decided to close it. BASF acquired the site from Novolyte Technologies in 2012.
Lamonica says the changing needs of customers, evolving market dynamics and increased competitive pressures proved too challenging to maintain sustainable profitable operations.
Lamonica tells The Advocate it announced the move internally last year. The company says it is working to find employees jobs at other BASF sites.
The Zachary plant makes glycol ethers/glycol diethers, which are used in pharmaceuticals, electronics, agro chemicals and cosmetics; specialty solvents used in pharmaceuticals and industrial coatings; and electrolytes, used in batteries.