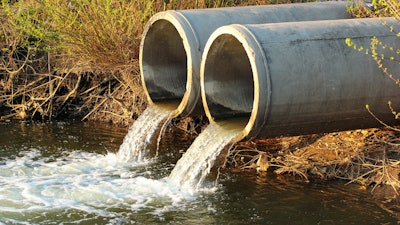 MARTINSBURG, W.VA. (AP) — A West Virginia man has been indicted on charges he discharged sewage from a treatment plant he owned into the North Branch of the Potomac River.
A federal prosecutor says 55-year-old Timothy Peer of Springfield was indicted last week by a grand jury in Wheeling.
A news release says Peer is charged with violating permits and discharging untreated sewage from a treatment plant serving residents of Mountainaire Village near Ridgeley.
The statement says Peer owned the plant from 2008 to 2016. From 2014 to 2016, he's accused of failing to maintain the plant, resulting in sewage being discharged in violation of his permit and the Clean Water Act.
Peer is accused of falsely reporting required wastewater testing and of continuing to charge customers for the treatment.