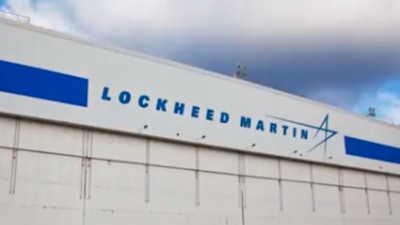 Lockheed Martin named 1st Lt. Victor Prato, retired Army Chief Warrant Officer Anthony Radetic, and retired Sgt. 1st Class Randy Nantz as the 2018 Lockheed Martin Fighting Spirit Scholarship awardees (view photos in gallery).
For the third consecutive year Lockheed Martin has sponsored the scholarship program, providing wounded veterans opportunities to experience flying and sailing and competitive exercise through three nonprofit organizations: Warrior Sailing, Able Flight and the Adaptive Training Foundation.
Warrior Sailing selected U.S. Army 1st Lt. Victor Prato, who was critically injured on Nov. 13, 2017, when his patrol was hit by a suicide bomber in Afghanistan, resulting in a spinal cord injury. Prato will earn a nationally recognized Basic Keelboat Sailing Certification after successful completion of the Warrior Sailing Program's Basic and Advanced Training programs.
Able Flight selected retired Army Chief Warrant Officer Anthony Radetic, who was paralyzed in a motor vehicle accident in 2004 while in training in Alabama. After completing Able Flight's six-week flight school, Radetic will receive a pilot's license and earn his wings during a presentation at the EAA AirVenture Oshkosh airshow in July 2019.
Adaptive Training Foundation selected retired Army Sgt. 1st Class Randy Nantz, who was severely injured in Iraq when his Humvee was struck by an explosive device, resulting in amputation below the knee of his left leg. Nantz will graduate from the ReDefine program after participating in a nine-week intensive athletic training program, followed by participation in an adaptive skiing and snowboarding trip to Lake Tahoe, Nevada.
In addition to attending the training programs at no cost, each scholarship recipient and guest receives roundtrip flights to Fort Worth and a tour of the Lockheed Martin F-35 production facility, VIP tickets to the 2018 Lockheed Martin Armed Forces Bowl game and access to other exclusive bowl-related activities.
Warrior Sailing, Able Flight and Adaptive Training Foundation selected one candidate for the Fighting Spirit Scholarship from the pool of applicants who applied through their respective websites.