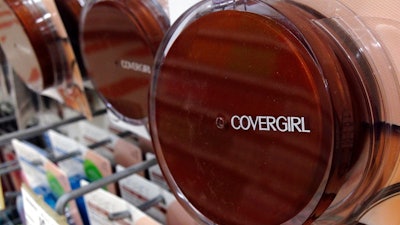 AP Photo/Elise Amendola, File
NEW YORK (AP) — The top executive at the New York cosmetics maker Coty is leaving less than a week after revealing that significant supply chain problems sapped revenue during the first quarter.
The company said Monday that CEO Camillo Pane, who led the company for two years, resigned for family reasons.
Pierre Laubies, who last ran JDE, a beverage company, takes over immediately. He will also have a seat on the board.
Coty, whose brands include CoverGirl, Max Factor and Hugo Boss, named Peter Harf as chairman Monday. Bart Becht, who was chairman, will remain on the board.
The company will also add two independent directors to its board.
Stifel analyst Mark Astrachan wrote recently that Coty, in addition to near-term supply chain issues, will be wresting with underlying weakness in its consumer beauty unit for the next two to three years.
Shares of Coty Inc. tumbled 22 percent last week after reporting first-quarter earnings and they are down 57 percent this year.