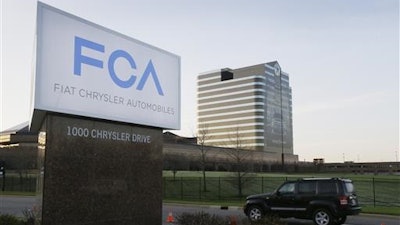 AP file
DETROIT (AP) — Two former Fiat Chrysler executives and a union official have been sentenced to prison in a corruption scandal at a labor training center.
Jerome Durden, who controlled the finances at the UAW-Chrysler National Training Center, was sentenced Wednesday to 15 months in prison. Michael Brown, who helped run the center, was sentenced to a year in prison. United Auto Workers official Keith Mickens got a similar sentence.
Seven people have pleaded guilty in the federal probe, including Fiat Chrysler's former senior labor negotiator . The indictment alleged there was a conspiracy between some company officials and senior members of the union to use money from a training center for travel, clothes, booze and other luxuries.
The union's Fiat Chrysler negotiator, General Holiefield, died in 2015. He got $262,000 to pay off a mortgage .