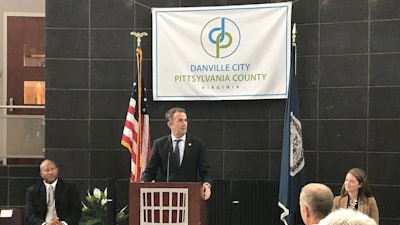 ABC 13 News - WSET, @ABC13News
RICHMOND, Va. (AP) — A British-owned advanced manufacturing company plans to open its first U.S.-based plant, in Southside Virginia.
Gov. Ralph Northam announced Thursday that Harlow Group will built a precision sheet metal fabrication plant in Danville and Pittsylvania County.
Northam's office said Virginia beat out Alabama to land the project. The company plans to invest $8 million and hire 49 new employees.
Northam approved a $147,000 grant for the project while the tobacco commission approved another $315,000.