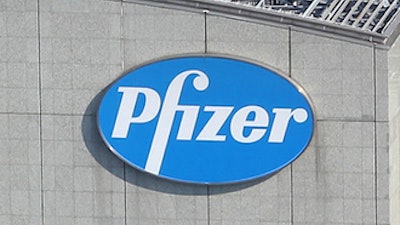 MCPHERSON, Kan. (AP) — Pfizer Inc., which already employs nearly 2,000 people in a Kansas town with a population of just over 13,000, is looking for hundreds more employees.
The company, which manufactures injectable medicines, is scouring the state for 350 more workers for its McPherson plant. Pfizer has had job fairs in Wichita and Salina to fill a variety of jobs.
Carole Johnson, site leader at the McPherson plant, says the company is responding to an increase in demand.
The Wichita Eagle reports Johnson said the search for workers is more challenging because of Kansas' 3.3 percent statewide unemployment rate.
The plant is trying to fill a variety of positions, such as production supervisors, project managers, process engineers and microbiologists. Many of the open positions don't require a scientific or medical education.