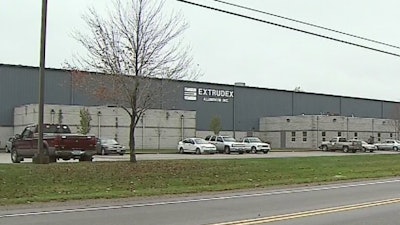 cupetrey, @cupetrey
YOUNGSTOWN, Ohio (AP) — Two former Ohio aluminum plant managers accused of covering up previous safety concerns during an investigation of an accident that killed one worker and seriously injured another have pleaded not guilty to charges.
Sixty-two-year-old Brian Carder, of Stow, and 57-year-old Paul Love, of Lake Milton, appeared Tuesday in federal court in Youngstown. The former managers at Extrudex Aluminum outside of Youngstown were indicted last week on conspiracy, obstruction and false statements charges.
Prosecutors allege the men were aware of potential dangers regarding a conveyor system used to move racks in and out of an oven, and pressured employees to provide false statements to an Occupational Safety and Health Administration investigator after racks toppled over on the workers in October 2012.
Messages seeking comment were left with the men's attorneys Thursday.