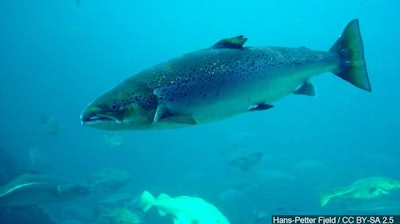 GRAND ISLAND, Neb. (AP) — Grand Island Wastewater Treatment Plant workers have been spending the month of October removing fish that are unintentionally caught every summer.
Wastewater plant operations engineer Dong Hyun Chon tells the Grand Island Independent that about 70 fish have been collected at the plant this year.
Fish enter the plant from a nearby Grant Island utilities ditch, which is connected to the Wood River. Fish swim against the water flow and end up in the plant's ultraviolet disinfection facility between May and October each year. During those months, wastewater is diverted into the facility to kill bacteria through ultraviolet light exposure.
Chon says fish are drawn to warm temperatures and make it into tanks in the ultraviolet disinfection facility.
Plant employees remove the fish from a discharge point and return them to the utilities ditch every October.