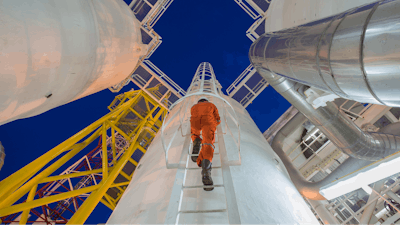 PROVIDENCE, R.I. (AP) — Federal regulators have approved construction of a $180 million liquefied natural gas facility on the Providence waterfront.
The Providence Journal reports the Federal Energy Regulatory Commission issued the decision late Wednesday.
Labor unions and business groups supported the project. Environmental advocates, local residents and elected officials including Democratic Mayor Jorge Elorza opposed it.
The commission says approving the project wouldn't significantly affect "the quality of the human environment."
Elorza called the facility an affront to the city's climate, energy and racial equity goals and says he's disappointed.
Utility National Grid says it needs a domestic source of liquefied natural gas and a pipeline already passes through Providence.
The company says the plant will make operations more efficient. It gets liquefied natural gas from overseas delivered to a terminal in Massachusetts.