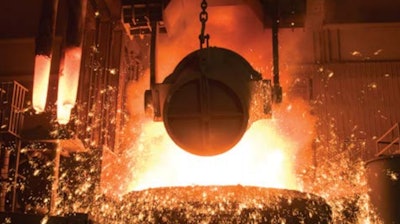 Steel Dynamics
COALTON, Ky. (AP) — Officials say an idled steel mill in eastern Kentucky has plans to reopen soon.
Steel of West Virginia Kentucky mill manager Larry Black in a statement Tuesday to The Independent that the rolling mill in Boyd County would reopen next week with about 40 workers. He said the mill expects to start producing steel in November.
Previously known as Kentucky Electric Steel, the plant was idled in March and 113 workers lost jobs. Black said Steel of West Virginia's parent company, Steel Dynamics Inc., purchased the plant in September and has been preparing since then to start production again.
He said former Kentucky Electric Steel employees will be given first consideration for jobs at the plant.
Boyd County Judge Executive Steve Towler said officials welcome the reopening.