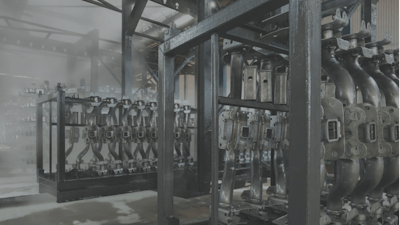 Metalsa Company
ELIZABETHTOWN, Ky. (AP) — A car parts manufacturer says an expansion at one of its plants in Kentucky will create roughly 250 jobs.
The News-Enterprise reports that Metalsa announced the plans Tuesday morning for its plant in Elizabethtown. Metalsa is based in Mexico, is a supplier to automotive manufacturers, and its Elizabethtown facility is one of the largest operations throughout the company.
Metalsa says in a statement that the plant provides jobs to nearly 2,000 individuals across the region. Elizabethtown plant manager Matthew Carter says the new positions are expected to added in 2019 and 2020.
Over the past year, Metalsa Elizabethtown has begun expansion projects including new operation locations and office spaces.
Elizabethtown Mayor Edna Berger says the community is delighted that Metalsa is continuing to support, invest and grow in the area.