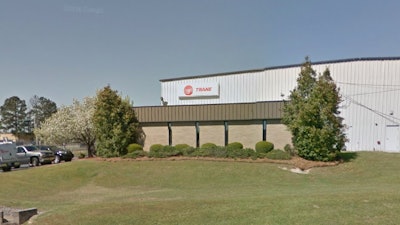 Google Earth
MACON, Ga. (AP) — A company that employs around 100 people at its manufacturing plant in a Georgia city is planning on closing its operation there and moving out of state.
The Telegraph of Macon reported Thursday that Trane, a subsidiary of Ingersoll Rand employs about 100 people at its manufacturing plant in Macon. A news release says Ingersoll Rand is transitioning and consolidating production of similar HVAC products to a single location in Columbia, South Carolina.
The move will allow the company to increase efficiency, improve customer service and grow its business and workforce.
The release says they're committed to supporting employees with competitive severance packages, on-site employee assistance program services, job placement services and the opportunity to apply for jobs at other company locations. The company plans to add more than 750 new manufacturing jobs in Columbia.