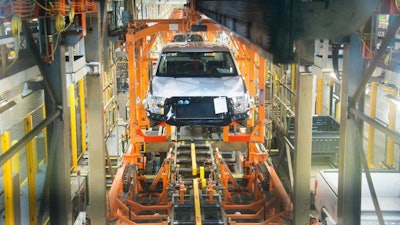 David Guralnick/Detroit News via AP, File
DEARBORN, Mich. (AP) — Ford is celebrating a century of production at its storied Rouge factory in Dearborn, Michigan.
The company is expected to make an announcement about the plant's future at a ceremony Thursday.
Ford says the 600-acre factory complex is the longest continuously operating auto plant in the nation. It was designed to take in raw materials and convert them into fully assembled vehicles.
The factory began operating in July of 1918 when it produced a World War I submarine chaser called an Eagle Boat. The first car, a Ford Model A, came off the assembly line in October of 1927.
The factory now makes Ford's F-150 pickup truck, the top-selling vehicle in the nation.