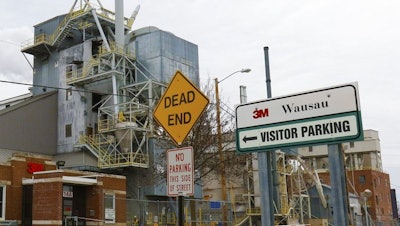 Sarah Hauer, @SarahHauer
WAUSAU, Wis. (AP) — Wisconsin's Department of Natural Resources is investigating air pollution at a 3M Corp. factory in Wausau.
The Milwaukee Journal Sentinel reports records show a pollution control device at the plant didn't operate for several hours on April 13, and that the Minnesota-based company didn't properly report some emissions in 2016 and 2017.
3M spokeswoman Fanna Haile-Selassie says the situation with the pollution control device that malfunctioned has been fixed, and that emissions from the incident were minimal. DNR spokesman Jim Dick says the emissions reporting problems have been resolved.
Two years ago, a pollution case at two Wausau sites owned by 3M was settled when the attorney general's office agreed to let the company make upgrades rather than pay a penalty.
Haile-Selassie says the required upgrades were completed ahead of schedule.