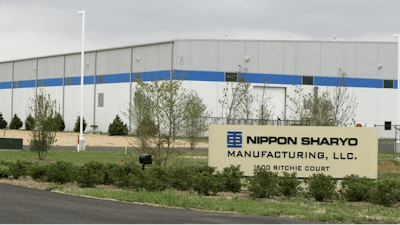 Manufacturing, @Manufacturing24
ROCHELLE, Ill. (AP) — A railcar manufacturing plant in northern Illinois is set to close as the factory building goes up for auction.
Nippon Sharyo announced Thursday that it would be closing its Rochelle plant at the end of this month after a failure to deliver 130 bi-level Amtrak passenger cars for Illinois and California.
The $35 million facility opened in 2012 and manufactured cars for the Chicago-area's Metra commuter rail. A series of layoffs were announced from 2015-17 following failed safety tests on certain train cars. The company said the complexity of the project ultimately prevented completion and brought significant financial losses.
"While this is not the outcome we would have wanted, and are disappointed for our staff and the community, we are heartened that most of our former employees have been able to find employment elsewhere," a statement by the company said.
Nippon Sharyo said it's preparing the sale of its factory and its assets, and working to ensure a smooth process. Offers are due by Sept. 30, and no price has been listed yet.
"We also want to express our gratitude to the city of Rochelle for its exemplary partnership over the past several years," the statement read. "The city's leadership and the community have provided an excellent location for our North American manufacturing operations, and we thank them for welcoming our company over the past decade."
The city is hoping to recruit another manufacturer to the facility. Economic Development Director Jason Anderson said some businesses have already shown interest, and he's hopeful the facility will have a tenant soon.