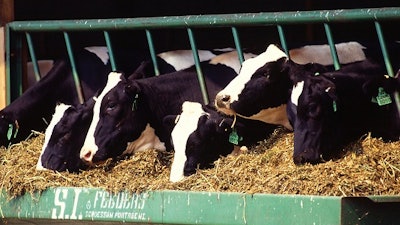 CORPUS CHRISTI, Texas (AP) — A South Texas beef processor accused of failing to promptly pay for livestock must pay nearly $38 million to those sellers and abide by laws requiring next business-day payments.
Sam Kane Beef Processors reached an agreement Wednesday in federal court in Corpus Christi. Prosecutors say Sam Kane has 18 months to make those late payments.
Federal complaints allege Corpus Christi-based Sam Kane failed to promptly pay a number of sellers since 2017. Some payments were two months late.
U.S. law requires livestock purchases to be paid by the next business day after completion.
The U.S. Department of Agriculture on Jan. 17, 2017, filed an order requiring the slaughtering plant to pay — when due — the full purchase price of livestock. The company Wednesday faced allegations of violating that order.