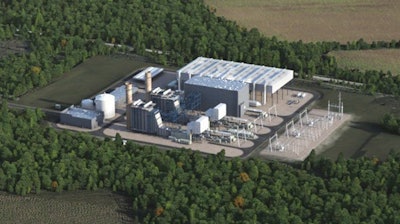 Indeck
NILES, Mich. (AP) — An official says construction on a nearly $1 billion natural gas power plant in southwestern Michigan probably has been pushed back to next year.
Michael DuBois, vice president of project development for Buffalo Grove, Illinois-based Indeck Energy Services, told the South Bend Tribune that the company continues to work on financing for the plant in Niles. He says they're "optimistic" about lining up investors.
The newspaper reports initial plans to break ground in 2017 were earlier pushed back to this year. Niles City Administrator Ric Huff says he's still expecting the plant will be built. The state issued an air permit for the proposed plant in 2017.
The company has estimated the plant could create 21 permanent jobs and 500 to 600 temporary construction jobs.