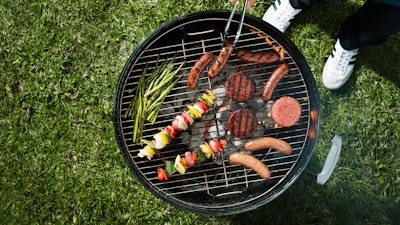 LOS ANGELES -- To serve a rapidly increasing demand for its innovative plant-based products, Beyond Meat has more than tripled its manufacturing footprint from 30,000 to 100,000 sq. ft.
This expanded capacity will help support Beyond Meat's line of plant-based fresh meat products that include The Beyond Burger and Beyond Sausage, as well as provide for increased growth across new product launches moving forward.
Located in Columbia, Missouri, the new facility will generate more than 250 new jobs in 2018. Like the products it produces, the state-of-the-art facility has an eye towards sustainability, from high efficiency lighting to new water recirculation systems that reduce consumption by nearly 80 percent.
"We first came to Missouri in 2009 to access the outstanding research being conducted at the University of Missouri. We have been investing in, and growing together with, Columbia, MO ever since, and I'm pleased to announce this latest manufacturing investment, our largest to date. Our expansion not only brings more jobs and opportunity to this special community but also furthers Missouri's position as a leader in the production of plant-based meat," said Ethan Brown, CEO and Founder of Beyond Meat.
An active member of the Columbia Chamber of Commerce, the brand's investment in the local community with the building of the new plant serves as a reminder to the brand's deep roots in the area. When Brown was first exploring the notion that the protein at the center of the plate didn't need to be made using an animal, he tapped into research that was taking place at the University of Missouri. This research eventually provided one of the technical foundations for Beyond Meat's visionary approach to building meat from plants.
Beyond Meat's existing Missouri facility houses more than 200 employees.