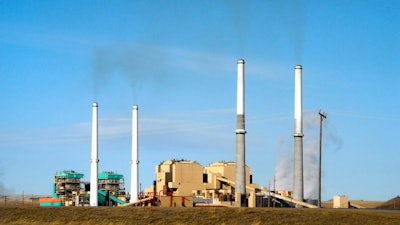 HELENA, Mont. (AP) — Montana regulators have approved the sale of a Spokane, Washington-based utility that could have implications for the Colstrip coal-fired power plant's future.
The Montana Public Service Commission voted Tuesday for Toronto, Canada-based Hydro One's acquisition of Avista Corp. Several Pacific Northwest states must approve the sale.
Avista is a co-owner of the Colstrip plant, a major eastern Montana economic driver that is under pressure to close from environmental groups and other states.
Avista and Hydro One set a 2027 end-of-life depreciation schedule for Colstrip's two newer units, a date commissioners say is too soon and politically driven.
Commissioners noted in their approval there is no closure date and a single company can't determine one.
The plant's two older units will close by 2022.
Avista has pledged $4.5 million to the city of Colstrip to help its transition from coal.