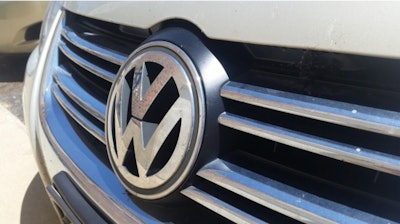 FRANKFURT, Germany (AP) — Volkswagen has reinstated an executive suspended after he failed to prevent now-discredited experiments that exposed monkeys to diesel exhaust.
The company said Wednesday in a news release that external relations head Thomas Steg had returned to his post after no legal misconduct was found.
Steg said in the statement that he deeply regretted not doing more to prevent the tests, which were carried out by a U.S. lab through an outside entity set up by German automakers.
Volkswagen said in a statement that it "emphatically rejects" tests on animals.
The tests in New Mexico exposed macaque monkeys to exhaust in an attempt to show the company's diesel vehicles were not a health threat but the experiment did not produce useable results.