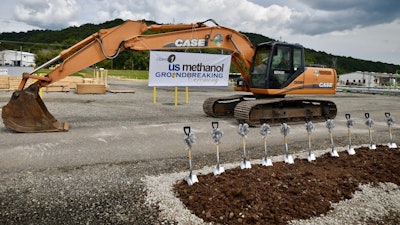 US Methanol
INSTITUTE, W.Va. (AP) — A company official says a methanol plant in West Virginia will open more than a year later than expected.
US Methanol CEO Frank Bakker tells the Charleston Gazette-Mail that the company's facility in Institute is expected to start production in late 2019. When ground was broken on the plant last September, officials expected it to open later this year.
Bakker says a new compressor needs to be ordered for the plant.
US Methanol is relocating the facility from Brazil. It will convert natural gas to methanol for use by existing chemical plants. Bakker has said the company will provide methanol as feedstock for the chemical industry in the mid-Atlantic and Northeastern states.
The plant is expected to have 50 permanent positions.