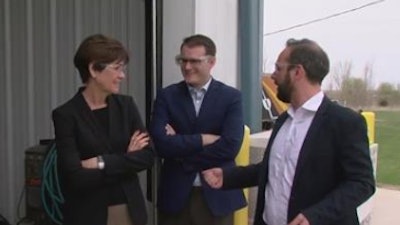 Our Quad Cities via Group Schumacher.
DURANT, Iowa (AP) — A family owned German company is celebrating the opening of its new office and manufacturing plant in eastern Iowa.
Group Schumacher's new facility in Durant replaces the U.S. headquarters it has operated there since 1994. Schumacher's Tim Chen told the Quad-City Times the more than $4 million project shows the Schumacher family is making an investment in North America.
The company makes agricultural equipment, importing from Germany about 70 percent of what it sells and building around 30 percent of its products in the United States. Chen says the company seeks the flexibility of more regional manufacturing by raising the percentage of U.S.-built goods.
Chen says the company has hired an additional half-dozen workers for the new facility so far, bringing the local total to around 36.