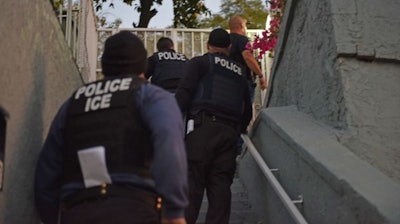 MT. PLEASANT, Iowa (AP) — Federal immigration officials have raided a precast concrete manufacturing plant in southeastern Iowa.
U.S. Immigration and Customs Enforcement officers took an unknown number of people at Midwest Precast Concrete in Mount Pleasant into custody Wednesday.
The federal Justice Department said in a news release that special agents and deportation officers with the U.S. Department of Homeland Security executed a search warrant, along with help from local law enforcement.
The department said there is "no threat to the public," and said it would not comment further until court documents in the case had been filed.
Midwest Precast president Jeff Moehle did not immediately return a phone message left Wednesday by The Associated Press seeking comment.