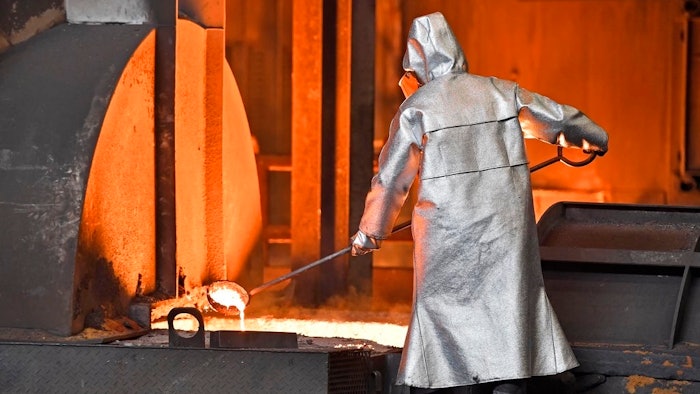 AP Photo/Martin Meissner
DUISBURG, Germany (AP) — Germany is the world's seventh largest steel producer and the largest in Europe, responsible for 2.6 percent of global production, according to the German Steel Federation.
One name that's become synonymous with the German steel sector is ThyssenKrupp, a company perhaps best known for the fearsome artillery pieces and other weapons produced during World War I and World War II.
Headquartered in western Germany in the Ruhr valley city of Duisburg, today it's a global conglomerate with nearly 160,000 employees in 79 countries and annual sales of 41.5 billion euros ($50 billion).
Germany's steel exports are well diversified, with only 5 percent going to the United States, but the Steel Federation has warned that if Washington does impose tariffs there could be a knock-on effect stoking protectionism worldwide.
Overall, the 28 EU nations make up nearly 21 percent of U.S. steel imports.