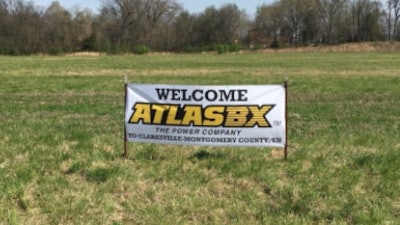 CLARKSVILLE, Tenn. (AP) — An automotive battery manufacturer is locating a plant in Tennessee, where the company plans to locate about 200 jobs.
The city of Clarksville said in a news release that ATLASBX Co. will build its first U.S. manufacturing facility there, investing about $75 million in the project.
ATLASBX is a sister company of Hankook Tire, which opened a tire manufacturing plant in Clarksville in October.
The battery facility is expected to be completed by 2020 and will produce about 2.4 million batteries per year.
The 74-year-old company produces batteries for traditional passenger cars, light trucks, electric vehicles, commercial vehicles, boats and recreational vehicles. It operates two manufacturing plants in South Korea, where it has its global headquarters.