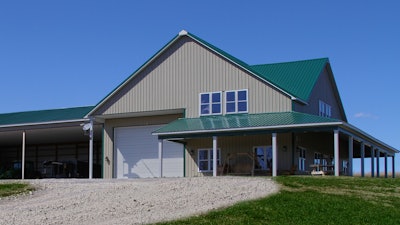 Bradbury Group
ABERDEEN, Miss. (AP) — A Georgia company that makes steel building components says it wants to open a 150-job factory in northeast Mississippi.
Local media report that Aberdeen aldermen Tuesday approved a plan to lease without charge for 15 years a building jointly owned by the city and Monroe County to Bradbury Logistics & Services.
Aberdeen's city-owned utility would also offer Bradbury a reduced electricity rate.
The building is being vacated by auto parts maker Holley Performance Products. Bradbury would repair part of the building's roof.
Mayor Maurice Howard says he plans to seek county supervisors' approval within the next week. He says Bradbury could move in by June, investing $1 million and hiring 150 people in phases by 2020.
Mississippi Development Authority spokesman Jeff Rent says the state agency has provided no assistance.