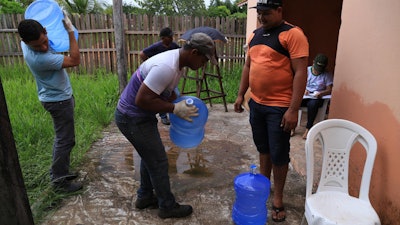 Norsk Hydro
RIO DE JANEIRO (AP) — A Norwegian aluminum maker operating in Brazil is apologizing for polluting a river and promising to make changes so that it doesn't happen again.
In a statement Monday, the CEO of Norsk Hydro, Svein Richard Brandtzaeg, called the discharge of rain and surface water into the Para River "unacceptable." Brandtzaeg went on to apologize and say an ongoing environmental review of its practices would be expanded.
The company's plant is located in the city of Barcarena in the northern state of Para. Last month, residents alerted environmental authorities to a reddish hue in puddles and flooded areas near the river after some heavy rains.
Authorities said they found areas of irregular discharge. The company initially said it had not released untreated water into the environment, then said it would investigate.