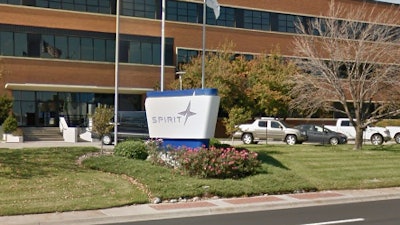 Google Earth
WICHITA, Kan. (AP) — About 11,500 Spirit AeroSystems workers in Wichita have received bonuses.
The employees received bonuses Thursday after the aircraft supplier reported a 13 percent year-over-year increase in profit on revenue of $7 billion last year, the Wichita Eagle reported.
Spirit spokeswoman Debbie Gann wouldn't say exactly how much employees received in bonuses, but suggested the total amount is substantial.
"I can't give you a dollar figure (but) today there will be millions of dollars infused into the Wichita economy through these payouts," Gann said.
The bonuses are awarded through the company's short-term incentive plan. Gann said the payouts are given annually only if Spirit meets or exceeds financial and operational goals set by its board of directors.
"The more successful we are, the bigger the payout," she said.
Individual bonuses differ based on several factors, including whether employees are represented by a union, according to Gann. Spirit engineers represented by the Society of Professional Engineering Employees in Aerospace's Wichita Engineering Unit are receiving a bonus of 12.8 percent of last year's base salary plus overtime, according to the union's newsletter.
"We definitely see an uptick (in sales) when something like this happens," said Sean Tarbell, president of Davis-Moore Auto Group. "I would say it's probably a good thing for most retailers in town."
The fact that the city's largest employer is paying bonuses to its workers means Spirit executives feel good about the health of the company, said Malcom Harris, economist and professor at Friends University.
"That's a good, leading indicator that the local economy is in good shape," he said.