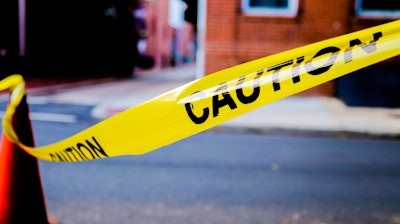 CLAREMONT, N.C. (AP) — Authorities say a husband firing a shot to scare his wife in the break room of a North Carolina food processing plant caused a panic.
Catawba County deputies said 25-year-old Cheng Lee is charged with felony discharge of a firearm after the shooting Friday night at the AdvancePierre Foods plant in Claremont.
Authorities say two people suffered minor injuries in the chaos after Lee fired, but no one was seriously hurt.
Deputies told media outlets that Lee was a former worker at the plant and fired shots to scare his wife, who still works there.
It wasn't known if Lee had a lawyer.