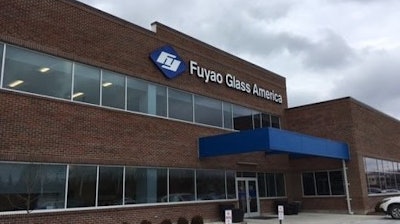 MORAINE, Ohio (AP) — A federal judge has granted class action status to workers suing a Chinese glass maker in southwest Ohio over pay practices.
Several employees of Fuyao Glass America in Moraine allege that they were not properly paid for overtime work and were not fully relieved of their duties during lunch breaks.
The company has denied the accusations and disputed the class certification.
The Dayton Daily News reports the company was ordered Wednesday to hand over a list of employees from the last three years so that attorneys can contact them about joining the lawsuit. Those who can join the class-action suit include current and former Fuyao production workers in the last three years.
The lawsuit in U.S. District Court in Dayton was first filed in 2017 by a former Fuyao employee.