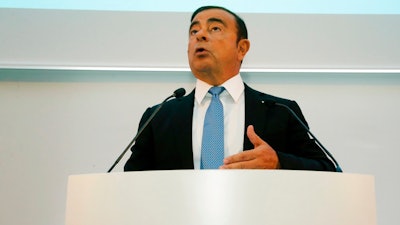 PARIS (AP) — The alliance of carmakers Renault, Nissan and Mitsubishi says it's the world's top automaker after selling 10.6 million cars last year, thanks to growing demand for SUVs and electric vehicles.
The Renault-Nissan-Mitsubishi alliance says collective sales rose 6.5 percent in 2017, the first year full year that Mitsubishi Motors was included in the group.
The group sold vehicles in nearly 200 countries under 10 brands, led by China, the U.S., France and Japan.
Nissan sales grew 4.6 percent to 5.8 million cars, while France-based Renault's grew 8.5 percent and Mitsubishi's 10 percent.
Alliance CEO Carlos Ghosn claimed the results make the group the world's No. 1 carmaker. Volkswagen reported sales of 10.74 million vehicles last year, but Ghosn has said that 200,000 of Volkswagen's vehicles were trucks that shouldn't count.