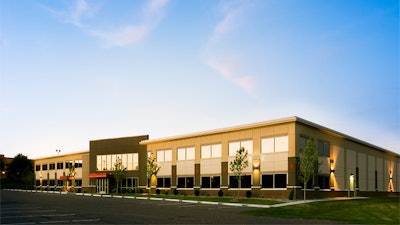 AFM
BROOKLYN PARK, MN – American Film and Machinery (AFM), a provider of shrink sleeve labeling equipment and consumables, is relocating its operations to the company's headquarters in Brooklyn Park, MN.
As of February 1, the current facility in Corona, CA will be closed and all AFM products will be shipped from Brooklyn Park, MN.
Engage Technologies Corporation's 50,000 sq. ft. corporate headquarters at 7041 Boone Ave. N. in Brooklyn Park, MN houses sales, customer service, engineering, operations, expanded warehouse space and a manufacturing plant.
Other amenities include a training center and fully functioning demo room.
The company also has facilities in Spring Lake Park, MN, Rogers, MN, The Hague, Netherlands, and Shanghai, China.
AFM operates as a division of Engage Technologies Corporation, parent company of Squid Ink, Eastey Enterprises, AFM, and Cogent Technologies.
Squid Ink is a manufacturer of inks and ink jet printing equipment; Eastey manufacturers heavy-duty shrink packaging equipment and case sealing systems for packaging applications; and Cogent Technologies manufactures infrared drying systems used to dry ink in the industrial and graphics industries.