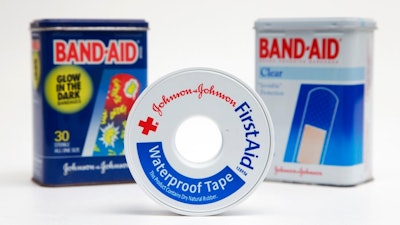 AP Photo/Wilfredo Lee, File
Johnson & Johnson posted a rare quarterly loss, a whopping $10.71 billion, due to a $13.6 billion charge related to the recent U.S. tax overhaul.
The health care giant on Tuesday also reported sharply higher spending on production, marketing, administration and research, offsetting a big jump in sales.
The $13.6 billion charge is for a tax payment on years of accumulated foreign earnings, now being brought back to the U.S., that amount to more than $66 billion, Chief Financial Officer Dominic Caruso said in an interview. About $18 billion of that was held in cash and was taxed at 15 percent, while the remainder was taxed at a low 8 percent rate.
The maker of biotech drugs and Band-Aids said the fourth-quarter loss amounts to $3.99 per share. A year earlier, the New Brunswick, New Jersey, company had a net profit of $3.81 billion, or $1.38 per share.
Excluding the tax charge and other one-time gains and costs, earnings came to $4.78 billion, $1.74 per share. That beat Wall Street projections by 2 cents, according to a survey of industry analyst by Zacks Investment Research.
The world's biggest maker of health care products posted revenue of $20.2 billion, a hair below Street forecasts for $20.22 billion but up 11.5 percent from $18.11 billion a year ago.