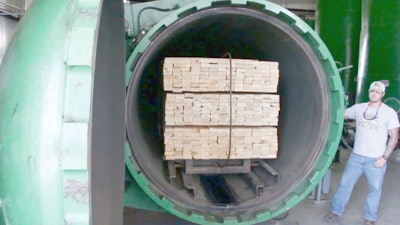 Escue Wood Treated Products
NASHVILLE, Tenn. (AP) — State officials say a wood manufacturing company will invest $3.3 million in a new Tennessee facility that will create 100 jobs.
A Department of Economic and Community Development news release says Escue Wood Treated Products, LLC will build the new manufacturing facility in Milan.
The new facility will be able to produce 60 million board feet of treated pine lumber annually.
Escue Wood is a leading manufacturer of treated southern yellow pine wood. Founded in 2013, the company manufactures its products in Milan and distributes them in five states.